Happy weekend, everyone!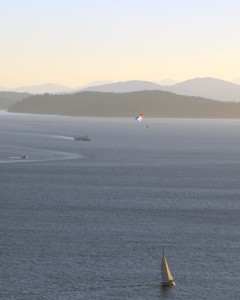 This weekend is quiet. I'm enjoying my solitude while it lasts. I'm heading up north to Olympia tomorrow, and staying through Thanksgiving, working remotely while I'm there. I'm excited about more family time, but enjoying the quiet that comes with not having to share my lap with three dogs and a cat.
Of course, I'm being social too. One of my friends is doing a trial run for side dishes for next Thursday, do I want to come over? Yes, I do!
I connected with these stories:
Jeffrey is writing one thank-you note a day. I love his idea, so very much.
Jordann's fiance wrote about making your own wine. Fun! Not for me, since I'm lucky enough to know someone who is a pro at it, but awesome nonetheless.
Lauren at L. Bee likes to swear, on video. Check her out!
I missed the initial post about how women shouldn't work in male-dominated fields (written by a woman, no less!), but Bridget had a beautiful, eloquent, and 2012 response. We women are part of the gender inequality problem, do not forget this.
Frugal Portland elsewhere:
At the College Investor, I asked if I was being irresponsible for thinking about buying a house while still in debt. What do you think?
At Beautiful Giveaways, I'm giving away an awesome gift basket full of gluten-free cookies!
Jordann linked to me in her Friday link love.
Sign up for the Frugal Portland Gift Exchange (sign up ends Monday!):
Click the present in the sidebar or click here to sign up! You can sign up until November 19. Here are the rules: the gift either has to be homemade or white elephant-ish (so, unused, regifted, not really appropriate) or under ten dollars. It wouldn't be a Frugal Portland exchange if we had a high limit, now, would it? There are exceptions, of course. You can regift a more expensive candle or something, but not a half-used one! The gift has to fit inside a small flat rate box, and it should match your personality. Send a card and something cute and fun — something that would make the recipient smile. You'll send it out by December 16!
 Weekend question: would a giveaway of my homemade salted caramels be something you'd be interested in?