Beautybox Five sent me their latest subscription box that allows you to try out five new things.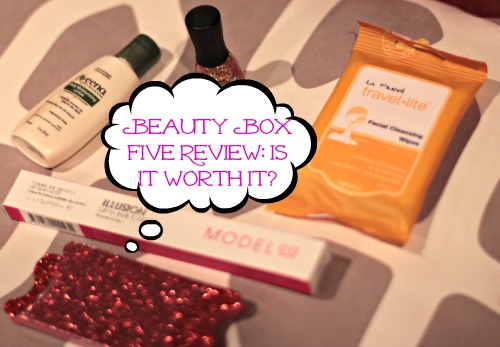 My box contained:
Sparkly toe separators and glitter nail polish to go with them

Travel Lite facial cleansing wipes

A nude lip pencil

Aveeno moisturizer
I already knew (and liked) the Aveeno but the rest were new to me.
I don't use toe separators, but the glitter nail polish was fun. I've never used a lip pencil before but I liked it.
Overall this was a decent box. The price is $12 a month, or $30 for three months. I'm probably not the right target market for something like this, but if you're less, um… set in your ways? More … open minded to trying new things? This might be the right thing for you.
Find out more on their website.