Hello to the people who have found me by way of KPTV Fox 12 Oregon. I'm excited you stopped by!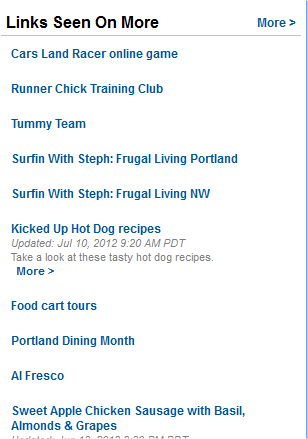 I was really happy to be featured on our local Fox (not to be confused with Fox News, I'm told!) affiliate, under a feature they call "Surfin' with Steph". To make things even more exciting, they have linked to me from their website!
It does say Frugal Living Portland, and that's okay — the link is working!
It's very exciting, and now Frugal Portland is decidedly not anonymous anymore. It's written by me. Kathleen.
So, if you're new, stick around! Pull up a chair.
Thanks for reading.