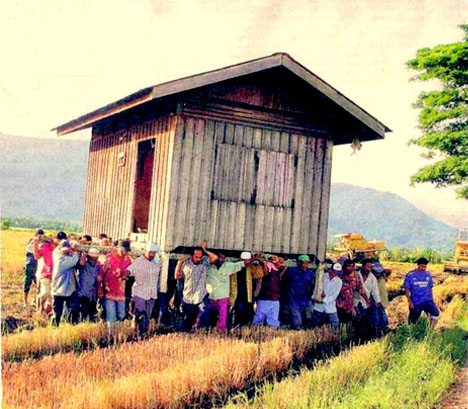 Every time I move, I'm surprised by the amount of stuff I own.
In the months leading up to moving weekend, I reduced the amount of stuff in my apartment by about a third. I should have taken pictures, but I'm certain I have about 70% of what I had, pre-move.
Before Moving Weekend
I got rid of stuff in sweeping motions, room by room, I decluttered, and it felt good. Sometimes stuff would make it through the first round, only to be cut in following rounds (like Kacie B on the bachelor, poor thing). I got rid of a vacuüm cleaner I hated. I replaced it with a smaller one. I decluttered more than 50% of my clothing, and I don't miss a thing. I thought about the 80/20 rule and tried, really tried, to keep only the 20% of stuff I use.
I decluttered of my bathroom scale. I eliminated dinner plates and big coffee mugs. I cut and cut, and when there wasn't much left, I started packing.
During Moving Weekend
I have some of the best friends on the planet, and they all said they'd help. The boyfriend/voice of reason came, my sister came, and two sets of in-town friends came to help. I was determined to only have them help me move the stuff I can't get myself. So I moved my kitchen. I moved my living room. I moved my bedroom (okay, I moved the closet). I moved the bathroom.
And then it was Saturday, and the voice of reason and I went to go borrow a van from a friend.
And we moved.
Lessons Learned After Moving Weekend
It's almost always better to rent a 10′ truck than borrow a van. One trip verses three? No contest.
On the other hand, it's almost always more fun to buy friends' dinner than to pay movers to move my stuff.
Box springs are for other people.
The voice of reason does a really good job taking a hammer to a box spring and dismantling it for trash.
Moving is not really as painful as I've always thought.
"Across town" is actually kind of far!
Moving in February means fun with weather — complete with bouts of downpour, some snow, and some spots of sunshine.
Now that the dust has settled, I think I'm smitten. I need a bed, though, since the frame cannot be used with just the mattress, and I've turned into a gross college student with my mattress on the floor.