I was contacted by a PR rep for PromotionalCodes.com.
Did I want a $100 Amex card to be spent online?
Does the pope… never mind. Yes, of course I do. Thanks!
A week or so later, I found that the gift card was burning a proverbial hole in my pocket.
Where should I spend this?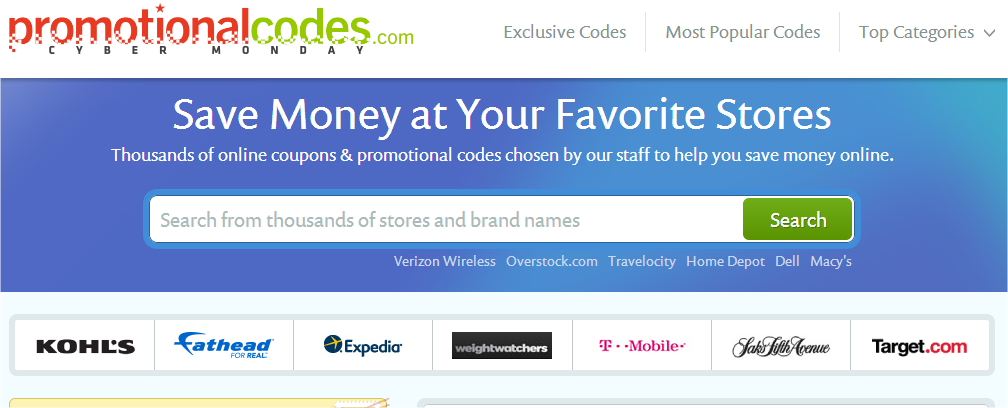 Before Thanksgiving, I went to PromotionCodes.com to see what I could find. The results were less than promising. The website is hard to navigate. Sure, you can search for a store, but what if you just wanted to see where you should spend your $100?
PSA: You should never go shopping with that mentality.
I found a code I liked, then I decided, oh neat maybe I'll buy a laptop bag that also has room for my camera since I like blogging and taking pictures when I'm out and about.
The coupon code didn't work, so I emailed the PR person (who was very friendly and responsive) and she said she'd get that taken down.
She also provided me with a link to all their stores, which I browsed but didn't use.
Then, I went to Arizona for Thanksgiving week, and I left my gift card behind. When I came back, I realized that my home doesn't have stockings, so I went back to PromotionalCodes.com with a mission.
Which is a much better way to shop, even if a company gives you a gift card.
The stockings are on their way, so I don't have a picture of them hanging on the chimney with care (curse you, snow storm!) and I was able to find codes to save money.
But here's the kicker: the codes I found on PromotionalCodes.com?
Were the same codes that Pottery Barn advertised on their home screen.
So for me, it wasn't worth the extra effort.
I appreciate the opportunity to review their site, but their site didn't change my online shopping habits.
It's still the same:
Wait until you need something to go online
Find the thing you want
From the store you want
Then use Google to find relevant coupon codes
They did have big discounts for big purchases, though, so if you're ever planning on spending $1000 at one store, check them out.
Otherwise, skip them.