I love to make lists. To set goals. To realize my intentions. I also absolutely love to look at everyone else's goals, so if you have a good list of resolutions for next year, let me know, and I'll compile it all together into one amazing many-bullet-pointed list. Cool? Cool.
Below are the things I'm going to make happen in 2014. Ready: go!
Money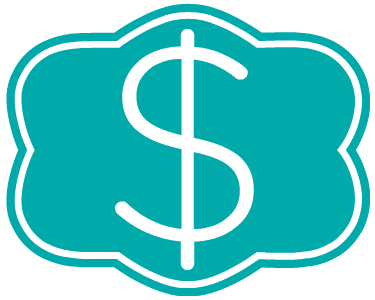 Clear $20,000 in side income. In 2013, I made just over $10,000 but spent about $4,000 on the business, so this represents a quantum leap in earnings. I'm excited to find out how to make money — real money — on the internet. Stay tuned!
Save $15,000 in my Twinstar Account. I have an interest-bearing checking account that is currently returning 2.25% interest if I follow their rules: log in to their web portal once a month, and make 12 transactions with the debit card. This is a great deal for an account I'd like to keep liquid, and it hits a limit, so only the first $15,000 gets the good interest rate. I like how I can write "only $15,000" and not freak out. Because let me tell you, when I had "only $15,000" in credit card debt? I thought I was going to drown. The other side feels so nice.
Max out IRA. This is becoming old hat. It's now just something I "do" rather than something I strive toward.
Start investing. I'm still really afraid of investing, and I don't understand the lingo. By the end of 2014, I will no longer be scared, and I'll understand how to navigate investments outside my IRA.
(Joint) Save $75,000. Brent is living with me now, and we're saving money together. He's maxing out his employer-sponsored 401(k) ($17,500), we're both maxing out our IRAs (mine's traditional, his is Roth = $11,000) and I'm funneling half my income to savings. We'll get there, but it'll be a real challenge. False. It'll be a "first world problem" challenge.
Health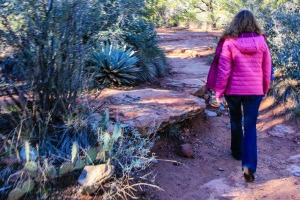 Run a half marathon in 2:15. Brent and I are headed to New Orleans to run the Rock and Roll half marathon on Super Bowl weekend. We've been training for it and the training is hard. Running is hard, and it messes with my ego. Every good run is followed by runs (or parts of runs) that are miserable.
Run other races. Maybe the Shamrock run in Portland? Maybe a half marathon in Portland? Maybe a race somewhere else?
Go to yoga 4-5 times a week. When things get busy, yoga is the first thing to get cut out of my schedule. This is a vicious cycle because I get busier and busier, and more stressed out. In 2014, yoga will be a priority. Also I have so many yoga pants. They really should see the inside of a yoga studio more often than the couch.
Fit back into those jeans. Not new jeans, just jeans that fit last year that don't anymore. I'd like to feel more comfortable in my clothes. Indulgences need to be less frequent.
Join the CSA again. I loved getting all those fresh fruits and veggies. I think I could even get the whole share myself, now that Brent and I are committed to cooking every night.
Start using my new health insurance. It's been awhile. No time like the present to get a check up!
Frugal Portland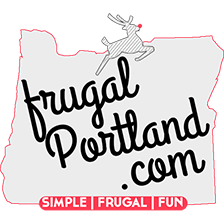 Get 5,000 followers on Facebook. Help me out here, if you're not a fan already.
Get 10,000 followers on Twitter. I tweet a lot. Follow me!
Get 1,000 followers on Instagram. My feed is private, so I'll have to approve you. But I will approve you, so long as you're not "I know where you live and I'm coming to get you" creepy.
Get 1,000 followers on Pinterest. Pinterest is fun, actually. I finally get it. You can learn a lot about someone based on what they are pinning. Also, they're not manipulating their algorithm (whatever that means) so if you follow me, you see what I post.
Create more resources. I'm working on an ebook about blogging tools and resources.
Start more conversations. I love the back and forth in the comments more than anything.
Use this site as my outlet. Since I'm so focused on freelancing, I end up putting my own blog last. I'm writing about 20 articles a month on other sites about work, money, frugality, savings, debt, credit cards, and living simply, and when I get back here, it's like coming home and putting on a pair of comfy pants. I like that I have a place where I can write about anything I want. I'm learning about new tools, I'm reviewing books, I'm figuring out some goals, and I love being able to have my own corner of the internet.
Post 150 times in 2014. That's about 3 times a week, on average.
Send 25 newsletters in 2014. Have you signed up for the newsletter? It's also an outlet for me at the moment. I'm still getting my sea legs on this, but I like the intimacy of having a note in someone's inbox verses just out here on the internet.
Ignite Fire

Post once a week. This is a joint project between Brent and me. Caitlin (my little sister) is interested in contributing, too.
Grow social media numbers.
Find fellow relationship bloggers and start networking with them. It's intimidating to get into a new niche, let me tell you. It's like switching elementary schools (which I never had to do, but know to be traumatic for kids). I know all of the players in personal finance. I know exactly zero relationship bloggers. I need to remedy this.
Lil Stumptown Sweets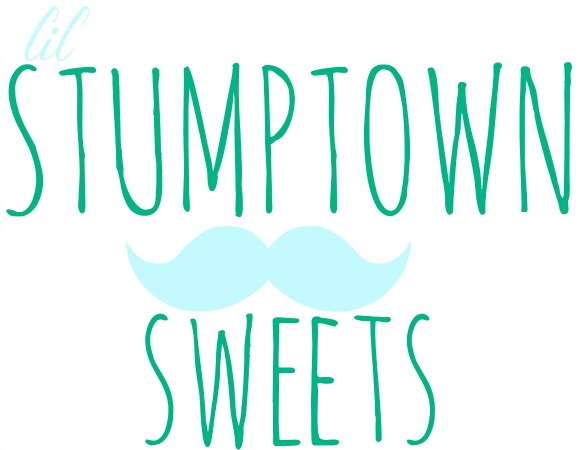 Get a professional design. Working on it. This will happen in January.
Find a commercial kitchen. So I can start making caramels for sale.
Market caramels, and sell them in stores and online. You will know when this happens, friends. Get excited!
Personal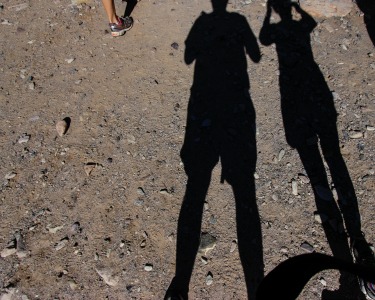 Make my house a home with Brent. He moved in, and he's still somewhat in boxes. I want to focus on making our condo as homey for him as it is for me. So far, I think it's working!
Make sure my friends and family know they're a priority. Cards/letters/caramels are coming, friends!
Continue the Christmas letter tradition. Only next year, ask for an editor (because a typo leaked through!).
More quality time with my sister. Now that she's not living with me, we'll have to make each other a priority more intentionally.
Travel monthly. Visit family in Nebraska, Tennessee, and Virginia. California, too! Take a weekend at the beach to relax and unplug. Take pictures.
Remember my priorities. There is simply no need to work my tail off on projects (side or otherwise) unless they increase happiness. I'm out of debt, so I need to remember that working all the time will only bring me more money, not more joy. And I'm in the business of increasing joy.
I'm not interested in adding to my freelance writing, since I think with all the above, I'll be writing my little fingers off!
Well, it really looks like 2014 is going to be an amazing year. Two of my best friends are having babies in the beginning of it, and I JUST CANNOT WAIT to hang out with new tiny people (until they scream, then mommy can have them back). Life is short, you guys. Remember that. Make sure to actually live while you're living. Don't just breathe.
What are you working on?